Come and join us for our 14th annual BoB Sportman's banquet, a night filled with gun and bucket raffles, a masterfully prepared wild game dinner, and a message from a legend within the World Wrestling Federation, the Million Dollar Man himself, Ted DiBiase! Located at The Naz in Brighton on January 29th, 2022. Doors open at 5:00pm. Event tickets are available online or in-person at The Naz on Sunday mornings for $30 each.
*THIS IS A MEN'S ONLY EVENT*
Event Activities
● Wild game dinner
● Speaker Ted DiBiase, a.k.a "The Million Dollar Man"
● Bucket raffles
● Door prizes
● Gun raffles
● Vendor hall
Event Schedule
4pm – 5pm: Ticket "will call"
5pm: Doors open, all raffles and activities are open
6:30 – 7:30pm: Speaker Ted Dibiase, all raffles and activities paused
7:30 – 7:45pm: Last chance to enter bucket raffles
7:45 – 8:45pm: Door prize and bucket raffle drawings
8:45 – 9:15pm: Gun raffles resume
9:15pm: All raffles closed, event concludes
Exotic Wild Game Meats
Nilgai
Black Buck
Chital
Waffalo (Watusi and Buffalo cross breed)
Additional Event Details
Speaker Bio: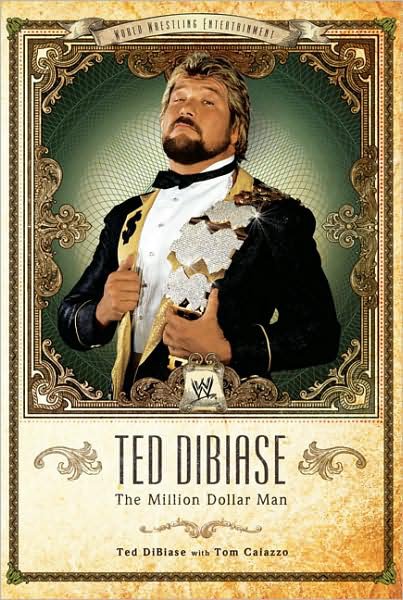 Ted DiBiase is best known for his role as the villainous "Million Dollar Man" of the World Wrestling Federation. Having been raised by his wrestler father, "Iron Mike DiBiase", who he admired greatly, Ted chose to follow in his dad's footsteps. After receiving honors in high school football and going to college on a football scholarship, Ted became a professional wrestler in the summer of 1975. Ted paid his dues in the early years of his wrestling career, traveling thousands of miles by car, spending many nights in less than luxurious hotels, and making little money. His big break came in the spring of 1987 when he headed for New York and the WWF to become the "Million Dollar Man." It was from here that his career skyrocketed.
Ted literally traveled the world with the WWF wrestling in some of the biggest venues in the world. Places like Madison Square Garden, The Superdome, The Skydome, The Tokyo Dome, and Wembly Stadium, all became familiar places to Ted. After six years with the WWF and seeing his likeness made into a doll and his face on everything from t-shirts to pinball machines, he ended his active career working the World Championship Wrestling (WCW) from the fall of 1996 to the fall of 1999, spending a total of twenty-five years in the industry. As he was ending his wrestling career, Ted was already turning his talents elsewhere and looking to the future.
Today, after authoring a book about his life entitled "Every Man Has His Price", Ted is a full-time evangelist and motivational speaker. Officially ordained into the ministry, he is speaking to church congregations, youth groups, men's meetings, corporate businesses, and in public schools and universities all over the country. In the past six years he has spoken to hundreds of thousands of people, young and old alike. In addition, Ted is also a spokesperson for and board member of "The Sunshine Foundation." This organization grants wishes to and try's to meet the needs of terminally ill and handicapped children.
The character of the "Million Dollar Man" was fulfilled by wealth and power and controlled by greed. In contrast, the real Ted DiBiase is fulfilled by his relationship with Jesus Christ and his family, and a controlling desire to do God's will in his life.
Dinner Overview:
A wild game dinner will be prepared by Chef David Delcorvo.The full menu is in the works, stay tuned for updates. See below for an example of our menu from last year:
Menu from 2019 Banquet:
Smoked pulled wild boar slider bar
Bacon wrapped axis meatloaf with hunters' sauce
Smoked salmon tortellini carbonara
Wild boar chili
Roasted garlic mashed potatoes
Macaroni and cheese
Balsamic roasted vegetables
Raffle Overview:
There are three types of raffles: Gun raffles, Bucket raffles, and two door prize raffles.
Gun Raffles:
There are three gun raffle tables, featuring items in a $5, $10, and a $20 raffle. A deck of 52 cards will be sold at each table for their respective table price. When the deck is sold out, a card will be drawn from the deck. If the drawn card matches yours, you win the raffle, and may select one gun on the table. Raffles repeat throughout the night until guns are sold out (approximately 30 guns will be raffled) or the event ends.
Bucket Raffles:
Participants can purchase $1 (red) raffle tickets and $10 (white) raffle tickets. Buckets will be placed around the room and will indicate which prize they are for, such as tents, kayaks, hunting stands, drones, etc. Each bucket will state the ticket color used to enter. For example, a bucket that says "$1 red ticket" requires that participants put in a red ticket in order to win. From 7:45 – 8:45pm, tickets will be drawn from each bucket. If your ticket is drawn, you win the prize associated with the bucket.
Connection Card Raffle:
There will be one free entry raffle to everyone who has purchased an event ticket. Simply fill out a connection card on your way in, and gain entry to the raffle. The raffle requires winners to be 21 years of age or older, or a cash equivalent can be obtained instead (approximately $500). Stay tuned for the item being raffled!
Gun Raffle Items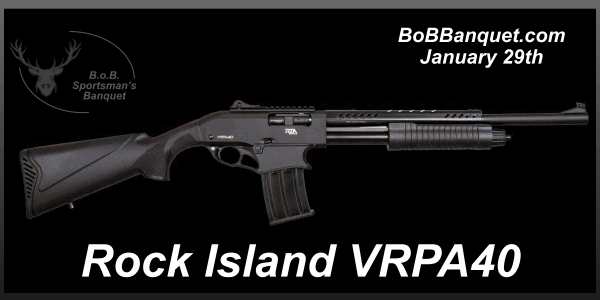 Bucket Raffle Items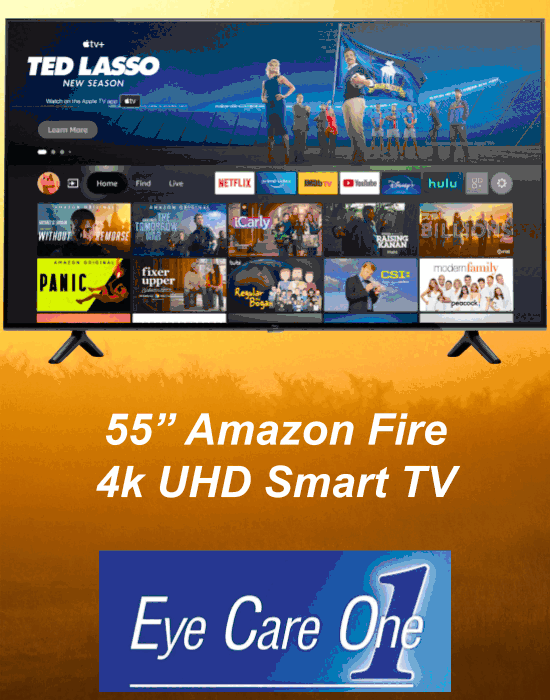 Raising Money For a Mission:
The mission of the BoB Men's Ministry Team is to encourage, equip, and energize the men of The Naz and our community to become all God has purposely designed each man to be through a personal relationship with Jesus Christ, discipleship, leadership, and obedience to the Word of God.
Money raised at Men's events, such as the BoB Sportsman's Banquet, go towards this mission, with a heavy focus on outreach in the local community and internationally.
Sponsors:
We are still gathering sponsors and vendors for the 2022 BoB Banquet. Interested in sponsoring or being a vendor? Please contact jason@thenaz.org